4K feature film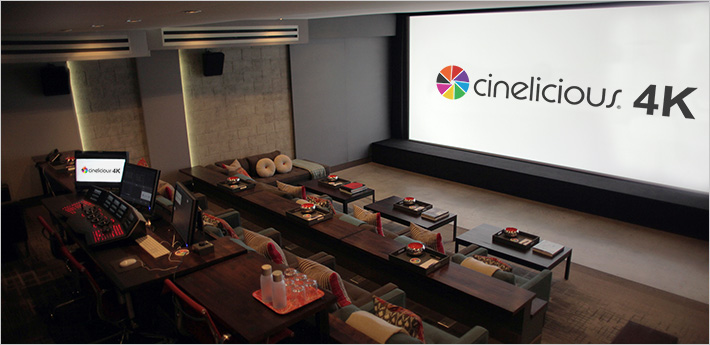 We love movies – new and old, big and small. Our up and coming artists have been been major contributors to independent film boasting a combined two films at Cannes, three at Berlin, four at Sundance, five at SXSW, and six at Tribeca in 2013 alone.
We are continually leaning in to the bleeding edge to bring our clients the best picture technically and aesthetically possible and have just completed build out on our 4K DI Theater, one of the first of it's kind allowing realtime color grading while viewing True 4K resolution from 4K DLP projection.
Why 4K you ask? First is the movies… 4K it is the new standard being rapidly adopted by theater chains, including the 3 largest Regal, AMC and Cinemark who all have large scale 4K projector roll-outs in process. Second is the living room… CES 2013 Sony, LG, Samsung and Toshiba all launched 4K "Ultra HD" televisions for the home, and finally, because it is widely known that 35mm film has 4K resolution on the negative, something moviegoers have never seen. At Cinelicious, while we handle high-resolution digital cameras with ease, we are very excited about using our new HDR 4K Film Scanner to showcase gorgeous 35mm film at its true resolution, a beauty you likely have yet to behold.
This year, as you are in pre-production for your next feature and considering the F65, RED, Alexa or 35mm, we encourage you not to make the decision by looking at a spreadsheet. Instead, we invite you and your DP to stop and feast your eyes on the future of digital cinema.
We are currently offering Digital Intermediates at up to 4K resolution from 16mm, 35mm, all Digital Cameras and 3D. No matter what the format, our creative and technical teams will throw their passion and talent behind your picture.

Prince Avalanche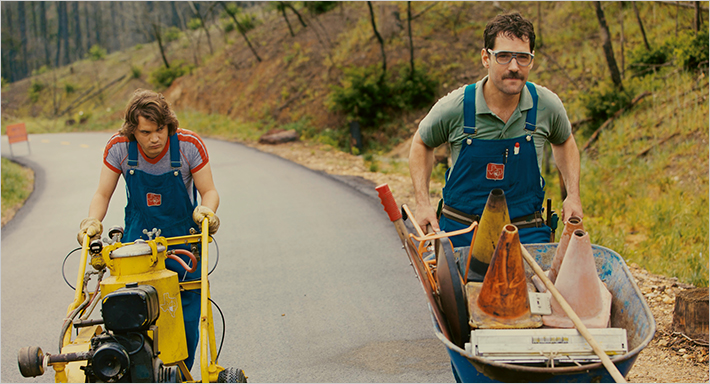 PRINCE AVALANCHE – dir David Gordon Green, dp Tim Orr
Featuring: Paul Rudd and Emile Hirsh
Format: ALEXA
Finish: 2K Digital Intermediate
Colorist: Alex Bickel
Selected to Premiere at the 2013 the Sundance Film Festival, "Prince Avalanche" stars Paul Rudd and Emile Hirsch in a story of two highway road workers who spend the summer of 1988 away from their city lives. The isolated landscape becomes a place of misadventure as the men find themselves at odds with each other and the women they left behind.

Sassy Pants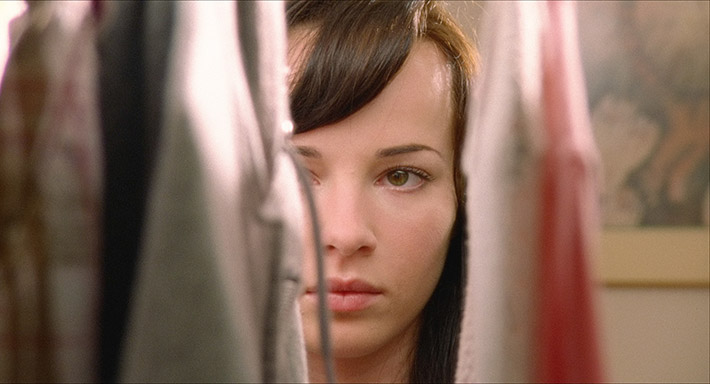 SASSY PANTS – dir Coley Sohn, dp Dennis Maloney
Featuring: Haley Joel Osment, Anna Gunn, Ashley Rickards, and Diedrich Bader
Format: Super 16mm
Finish: 2K Digital Intermediate
Based on Boutonniere, Coley Sohn's award winning short film which premiered at Sundance in 2009, Sassy Pants stars Ashley Rickards (Awkward) as a teenage girl who attempts to get a job before going away to college. Complicating her plans of escape are an overbearing mom (Anna Gunn) and her gay father, played by Diedrich Bader (Napoleon Dynamite). Haley Joel Osment plays Chip Hardy, the father's boyfriend, in a role that is a far from anything you've ever seen him in before.

All American Tooles
ALL AMERICAN TOOLES - dir M. David Melvin, dp Joshua Hess
Featuring: Michael Trucco, Kurtwood Smith, Ivana Milicevic and Malia Fields
Format: 35mm Anamorphic
Finish: 2K Digital Intermediate
All American Tooles is a comedic short from writer/director M. David Melvin that explores irrational fear and paranoid parenting in a twilight-zonian suburban sprawl. The film was shot in stunning 35mm anamorphic by DP Joshua Hess and stars Battlestar Gallactica's Michael Trucco, talented newcomer Malia Fields, Croatian mantrap Ivana Milicevic (Casino Royale), and industry vet Kurtwood Smith. Cinelicious provided tapeless digital film dailies as well as DI color grading and 2K DCP, HDCAM, Blu-Ray & DVD Deliverables.

From The Head
FROM THE HEAD – dir George Griffith, dp Martin Matiasek
Featuring: George Griffith, Matthew Lillard, Jeffrey Doornbos, and Samantha Lemole
Format: Super 16mm Anamorphic
Finish: 2K Digital Intermediate
From The Head is an indie feature from writer/director George Griffith, based loosely on his own real life experiences as a bathroom attendant in a New York City strip club in the mid-90s. George and talented DP Martin Matiasek wanted to shoot the rare, Super 16mm anamorphic format, as they were going for a "cinematic, yet gritty & realistic look". They knew that would be difficult to achieve with a digital camera. The producers felt that their budget could not accommodate a film format so they were strong advocates for the RED camera. After a very creative and successful collaboration with the producers, Cinelicious presented a file-based, indie DI workflow that entailed scanning and grading all film to ProRes 4444, which saves time, money and SR tape costs. They ended up with full-bandwidth dailies and master files that were editable from a Macbook Pro laptop. Not only did they achieve the look they wanted creatively, but the producers were pleased with the bottom line.